Power washing defined:
Machine that boosts pressure of water supplied by a garden hose or tank and allows the operator to control a high-powered stream of water that can be used in cleaning all kinds of structures, including wood.
Power washing however is so much more involved than that. In most instances high pressure is not needed. The machine becomes a low pressure rinsing device.
Power Washing entails much more than simply renting or purchasing a machine and then finding something to clean. Power washing is a science, incorporating physics, hydraulics and chemistry. It requires ample training to clean correctly and efficiently. Just as importantly, power washing is an art.
The United states pressure washing market has grown tremendously in the past 10 years. The boom in the pressure washer industry over the past decade has been largely due to the American public being educated on the importance of cleaning and proper maintenance of their expensive equipment, vehicles, decks and personal property.
There are literally HUNDREDS of things you can power wash and there are many "Power-washers" that will clean it for you. Unfortunately too many contractors think all that's needed is a high-pressure machine and a water supply. The truth of the matter is, many variables go into the art of pressure washing. The actual pressure or "PSI"(pounds per square inch) is only one factor and in a lot of cases too much pressure will cause more harm than good. The flow rate, pressure of the machine, nozzle size, water temperature and proper chemical usage all need to be considered for each job.
There is a great advantage to using a certified contractor when it comes time to restore your exterior wood, home, personal or commercial property. Thousands of dollars in damage have been incurred by "do it yourself'ers" or inexperienced contractors.
Some of those benefits would include,
*Low pressure cleaning methods that safely clean your property.
*Safer equipment to prevent damage on your property.
*Better quality as due diligence is given to new techniques and procedures.
*Efficient cleaning which equates to a better price.power washing
At Aqua Pro Cleaning Solutions we use a low pressure approach for most of the work we do, have the ability to produce hot water for those jobs that require it, use commercial grade power washers and use only contractor grade cleaning agents for optimum results.
A lot of power washing companies practice a "splash and dash" method of cleaning instead of using proper techniques and protocols. A power washer in the hands of an untrained or inexperienced laborer can result in disaster for an unsuspecting homeowner!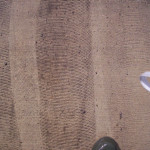 Be sure to ask some basic questions of a potential contractor before hiring to affirm they have the knowledge, experience and credentials to get the job done correctly. Questions such as, Do you know the right cleaning agents and detergents that should be used? The amount of pressure that's needed? Does your company care liability and work mans comp insurance? Have they taken any training? Do they have any references? Are they a member of any trade organizations?
Remember using the wrong product or too much pressure can damage property in seconds! (Wood damage, Composite damage, Fence damage, Damaged AC unit)
There are literally hundreds of things that can be cleaned, restored, brightened, washed or preserved with the help of an experienced contractor.
*Vehicle Feet Maintenance
*Boilers
*Garbage Dumpster's
*Farm Equipment
*Sewer Jetting
*Parking Lot Striping
*Airplanes
*Boats
*Motor Homes
*Heavy Equipment
*Paint Stripping
*Bank Drive Through's
*Roofs
*Vent-A-Hoods (Kitchen Exhaust)
*New Construction Mortar
*Grocery Cart Washing
*Manufactured Housing
*Air Duct Cleaning
*Train engines
*Gum removal
*Awnings
*Lawn Furniture
*Pool Liners
to name just a few.
If you have a pressure washing need that doesn't quite fit into one of the core services we offer, give us a call and we will do our best to accommodate you.
Remember though, neglect is your worst enemy, make the call today.power washing
Some Chemistry:
Surfactants, also known as wetting agents, have the following functions:
Wetting – Acts to make water "wetter" giving it greater penetrating power and greater ability to help loosen and remove soil. Reduces surface tension.

Emulsifying – Helps to solubilize and suspend oil, grease or other normally water insoluble compounds.

Deflocculation Peptization – Dispersing – Acts to break up and suspend water insoluble materials such as clay and metal oxides so they may be more easily removed.

Detergency – This is cleaning ability. It is a combination of all surfactant functions. There is a large variation of cleaning ability of detergency. The surfactants in good detergents are picked because of their superior detergency. This is very important.

Foaming – Surfactants will range from non-foaming to extremely high foaming. Foam has nothing to do with cleaning ability but many people believe a cleaner has to foam to be effective.

Biodegradable – All surfactants used in good detergents are biodegradable. They break down into simpler compounds in sewage plants, septic tanks or rivers and lake